Christine's Approach to Coaching

The foundation of my work is this:
Racism and Inequity are products of design. They can be redesigned. 
My work is to help you see how you are a designer and the things you do are fundamentally design work. 

Our work together is to build your capacity to take an equity-centered design approach to that work.

To get the most out of our time together, I will provide you with a whitepaper and reflection questions to complete beforehand that will center our conversation.
In an hour of coaching we won't be able to get to any solutions, but we can gain clarity around the core of the problems you're working to solve, what an equity-centered design approach to that problem might look like, and what next steps might be, which includes pointing you to additional resources that might be helpful. My focus is on process - you will not walk away knowing what the solution is, but with a better idea of how you might find it.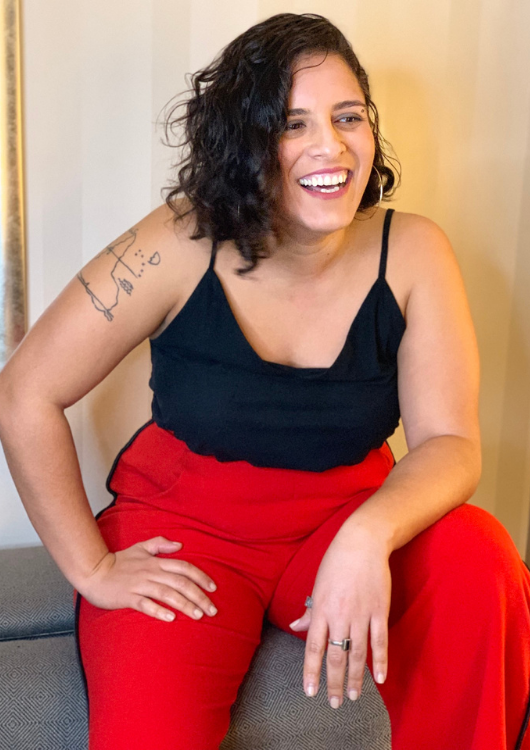 Dr. Christine Ortiz Guzman

Founder of Equity Meets Design

I am a serial entrepreneur with a passion for innovation through equity-centered design. My current venture is Equity Meets Design, a think & do tank that builds capacity in folks to use an equity-centered design process to answer the question "How do I do equity?" Their equity by design process supports individuals and organizations to intentionally design their interventions, interactions and institutions for equity and justice. You can take more of my courses here.

I spent my teenage years creating the national Truth tobacco prevention campaign and launched my first consulting firm at 17, supporting states and other countries interested in implementing the Truth model. I have launched k-12 microschools, consulted for schools in the US and internationally, designed and coached entrepreneurs, coordinated a national competition for innovative school models, and designed and taught graduate-level courses on redesigning schools at the Stanford d.School and Harvard University.

The first in my family to have a college degree, I have a BS from MIT, Masters in Education and Non-Profit Management, and a Doctorate in Education Leadership from Harvard University. In all my endeavors, I have been motivated to address the barriers innovators face when tackling complex equity-based social issues, leveraging and accounting for the entirety of who I am, especially my experience being a Latina and a mother from the south. I live in Orlando, Florida with my two daughters.

Frequently Asked Questions
How do I schedule my appointment?
Upon purchasing coaching, you'll receive further instructions on how to book a time for your appointment.

Can I purchase coaching more than once?
Absolutely! If you find yourself in need of coaching more than once, simply purchase the coaching again.