This course is for progressive and social justice oriented social change leaders who want to learn how to apply our signature, step-by-step model for designing equitable large-scale change without inadvertently reproducing the oppression that caused the problem in the first place or wasting your scarce time or money on elaborate strategic planning sessions.
This course will help you spread and scale your solution to everyone who could possibly benefit as quickly as possible. Speaking of which...
Did you know it takes 17 years for any given solution to spread to even half of the population who could benefit from it? 
We know you don't have that kind of time! 
Even worse, according to a study in the UK, only 5% of large-scale change initiatives achieve their intended outcomes. 
Don't let that be you! 
Look, there are really only three reasons so many why large-scale change initiatives fail and why it takes so freaking long to spread and scale solutions: 
Your solution doesn't actually solve the problem or it makes things worse. 

Your theory of change about how to get to spread/scale is off. 

Implementing and leading a large-scale change initiative is really hard and requires an entirely different skill set from leading a stand-alone program, no matter how successful it is. 
This course is our answer to #1 and #2. Once you've completed the course, you can book 1:1 Coaching for #3.
By taking this course, you and your team will go from having a vague idea about what your solution is to a proven, equitable solution that actually solves the problem. 
You will go from having too tepid or too grandiose of an aim to achieving consensus on a bold, quantifiable, inspiring, yet completely do-able aim. 
You will go from a loosey goosey strategy to implementing the three things you must attend to in order to succeed 
What you need to know and do as a leader of a large-scale change initiative is entirely different from what is required to run a successful program. We'll teach you everything you need to know and do so you can beat those odds!
You and your team will learn all of this at your own pace, taking you no more than six months. Because we want this to be self-help, not "shelf" help. Get it?  
In the first half of the course, Dr. Christine Ortiz, Founder of Equity Meets Design, will guide you through deeply interrogating your proposed solution to ensure that it actually solves the problem. 
In the second half of the course, Becky Margiotta, cofounder of the Billions Institute, will guide you through designing a plan to go to scale. 
As a result of completing this course, you will gain confidence that your solution is, indeed, worth scaling, and have a solid plan for going to scale in hand. 
As we mentioned before, this is a self-paced course. You and your team will have lifetime access to all of the resources and materials. Additionally, you will have access to two office hour sessions with Becky Margiotta. We will give you customized feedback every step of the way.
The tangible learning outcomes of this course are: 
Refine your solution so that it actually solves the problem, advances equity, and is ready for scale 

Craft a "just right" bold, quantifiable, time-bound aim for your next wave of expansion (not too incremental, not too grandiose)

Identify appropriate strategies and tactics to gain leverage as you go to scale based on your unique circumstances

Concisely articulate a viable theory of change for going to scale that you can take to funders 
The Fine Print
Enroll anytime - course starts immediately

Lifetime access to asynchronous materials 

30 day guarantee - you can ask for a refund anytime within the first month if you decide this isn't the right support for you and your team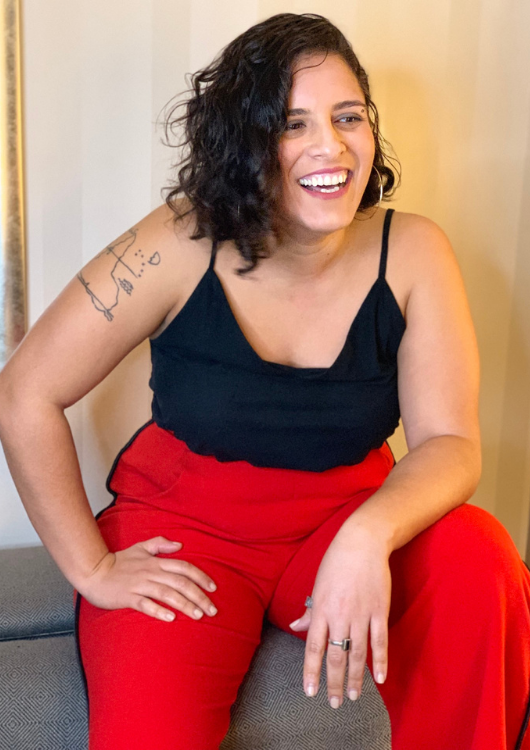 Dr. Christine Ortiz Guzman
Founder of Equity Meets Design
I am a serial entrepreneur with a passion for innovation through equity-centered design. My current venture is Equity Meets Design, a think & do tank that builds capacity in folks to use an equity-centered design process to answer the question "How do I do equity?" Their equity by design process supports individuals and organizations to intentionally design their interventions, interactions and institutions for equity and justice. You can take more of my courses here.
I spent my teenage years creating the national Truth tobacco prevention campaign and launched my first consulting firm at 17, supporting states and other countries interested in implementing the Truth model. I have launched k-12 microschools, consulted for schools in the US and internationally, designed and coached entrepreneurs, coordinated a national competition for innovative school models, and designed and taught graduate-level courses on redesigning schools at the Stanford d.School and Harvard University.
The first in my family to have a college degree, I have a BS from MIT, Masters in Education and Non-Profit Management, and a Doctorate in Education Leadership from Harvard University. In all my endeavors, I have been motivated to address the barriers innovators face when tackling complex equity-based social issues, leveraging and accounting for the entirety of who I am, especially my experience being a Latina and a mother from the south. I live in Orlando, Florida with her teenage and newborn daughters.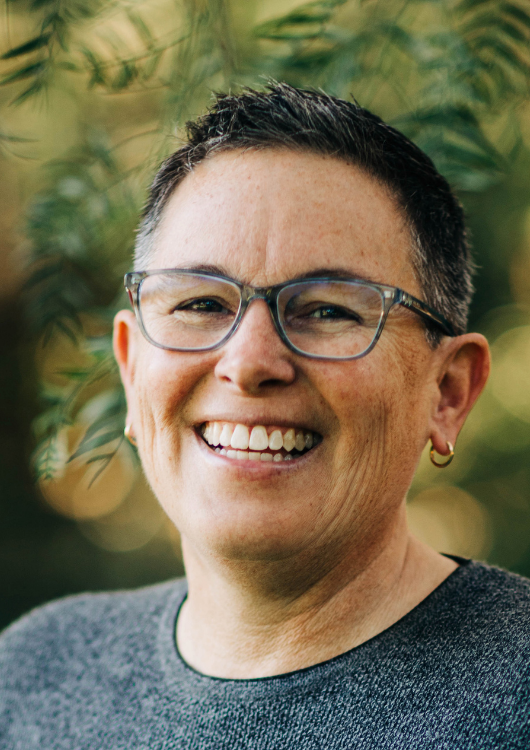 Becky Margiotta
Cofounder of the Billions Institute, Author of #1 bestselling book, Impact with Integrity

I am here to inspire and support you in making your big dent in the Universe and that is almost always bigger than you imagine!
I am the author of the #1 bestselling book Impact with Integrity: Repair the World Without Breaking Yourself and the host of the Unleashing Social Change Podcast.
Back in 2015, I started training government, foundation and nonprofit executives how to design and run successful large-scale change initiatives. Since then, I have trained thousands of leaders from every nook and cranny of the social sector, from every continent except Antarctica.
Prior to that, I created and led the 100,000 Homes Campaign for Community Solutions that mobilized 186 cities to house 105,000 people off their streets in just four years.
I am a graduate of West Point, the New School, and the Leadership and Transformation Program at the Foundation for Conscious Living.
You can count on me to give you my undivided attention and support you in creating an outstanding and concrete plan for going to scale.
I look forward to supporting you in the course and making sure you have an awesome plan for going to scale!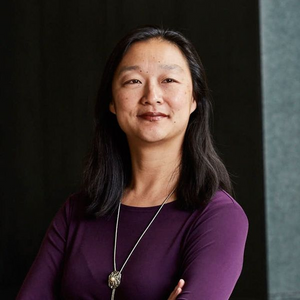 Eunice Lin Nichols,
Vice President at Encore.org
"I knew that leading large-scale change would be exhilarating work. What I didn't know was that it could also feel incredibly isolating. [This] gave me a community to call "home" in this crazy journey — a safe harbor to openly discuss challenges and barriers, to try on new ways of thinking, seeing and doing, to confront my own fears and biases, and to be inspired by the sheer humanity and ambition represented in the room."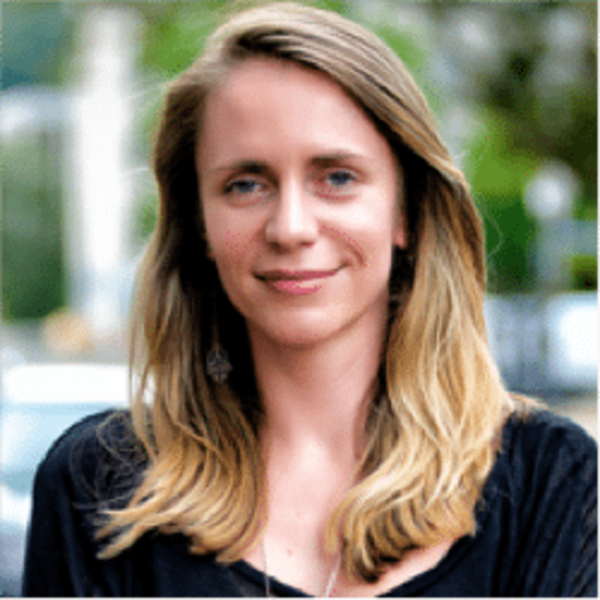 Maša Užičanin,
Executive Director of Sevenzo
"This seminar translates large-scale change into a set of concrete actions you can take tomorrow. If you're looking to go beyond theory then this is the training for you. The faculty have done the hard work of large-scale change which makes all the difference. Their shared experiences of collective successes, and failures, inspired and reignited my flame and made me believe that the change I personally want to see is possible after all."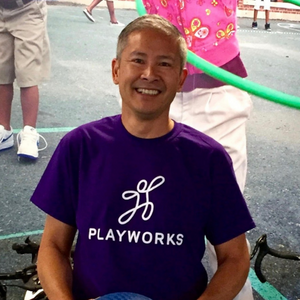 Tom Low,
Chief Financial Officer, Playworks
"This is not death by PowerPoint! This is all about doing: ideating, testing, piloting and iterating. As a practitioner of nonprofit scaling and systems transformation, I found the Billions approach, supported by the Switch framework, gave me the confidence that leading transformative scale is indeed possible."